Bayern shuts itself off after humiliation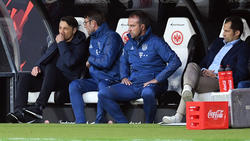 After the 1: 5 debacle against Eintracht Frankfurt the German soccer record champion FC Bayern separates itself. As the Munich announced on Saturday evening, the training session will be held on Sunday under exclusion. The decision was made "short-term," it said in the brief statement of the fourth-placed Bundesliga, who conceded in Frankfurt the highest defeat in more than ten years would have.
    
Whether the unusual measure has to do with a possible dismissal of coach Niko Kovac is unclear. The Croatian should stand on Säbener Straße in front of the Aus.