"It's a strange feeling …"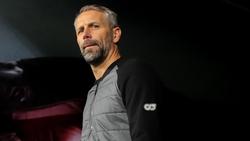 Borussia Mönchengladbach's head coach Marco Rose was not thrilled by the weather-related cancellation of the Rhenish derby against 1. FC Köln on Sunday, but understood the decision "It's a strange feeling when you have built up tension for the derby and then it is canceled. It doesn't feel that good at first," said the coach to the club's media portal: "But I think that's okay. I believe that the decision was correct in terms of security. "
    
The Gladbachers – like 1. FC Köln – changed the program and scheduled a training session. The advantage for the Borussia is that the striker Alassane Pléa, who has been suspended for a game, will now serve his suspension in the next derby on Saturday at Fortuna Dusseldorf and can then be used in the catch-up game against Cologne League will be announced.