Sebastian Vettel can "clean up" Leclerc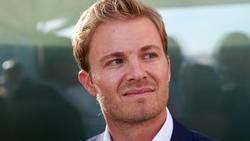 Former Formula 1 World Champion Nico Rosberg trusts Sebastian Vettel in this team's Ferrari duel with Charles Leclerc to turn this season around. "Sebastian is very self-analytical a little distance, he can analyze his mistakes well and question himself, "said Rosberg in an interview with the TV station" RTL ". "He is super hardworking and ambitious. That has always been his strength. That's why I definitely trust him that he might even be able to clean his teammate Leclerc this year."
    
In 2019, Monegasse landed fourth in his premiere year at Ferrari, right in front of Vettel in the World Championship standings. Rosberg's contract situation at Ferrari was complicated for the four-time world champion from Heppenheim. While Leclerc was tied to Scuderia until the end of 2024, the contract of the Germans after this season. Team boss Mattia Binotto had at least described Vettel as the first option for the second Ferrari cockpit from 2021. "It is not easy for Sebastian, because Leclerc got the stronger commitment from the team. But there is also a reason for it. This is because Sebastian has not had optimal seasons in the past few years, "said Rosberg, who became world champion in 2016 and then ended his career. "He has to regain 100 percent trust from his team. Especially in the first races, it is important that he performs well."