Golf star Kaymer sees corona virus as an "opportunity"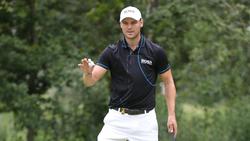 The German golf star Martin Kaymer can also gain something positive from the corona virus pandemic despite the "very challenging time".
"We simply never know what the future will bring. So let's see it as an opportunity and learn from it. Let us show appreciation for the things that we take for granted every day," wrote the 35-year-old from Mettmann on Facebook and Instagram.
    
The two-time major winner called for cohesion: "Let us see it as an opportunity to show love and compassion for the people who need it most. Help each other, sometimes it can only be a simple call!" Crisis played no tournaments on either the lucrative PGA Tour or the European Tour. Among other things, the prestigious Masters in Augusta had been canceled.